RINGEX PLASTER Discography Listening Project
MY ALBUM RANKING:
1. 1.1: ATT Curated by Animal Collective Mixtape
2. 6.1: unspecific sbsbsbx
3. 5.1: Herocore
4. 9.1: Mobile Songs
5. 2.1: The North american Manbaby Center
6. 8.1: do you remember funnywave?q
7. 4.1: This whole game is hopeless. You won't beat it. You
8. 3.1: "Songs" for Boys
9. 7.1: Welcome to Team Fortress 2



1.1: ATT Curated by Animal Collective Mixtape
Total Run Time: 375:09

1. 00:00 OV (extract) - AVELife my Orthrelm 01:38 Fireworks - Animal Collective Collection 08:21 Norway - Beach Stickers, 12:23 Credit - Ariel Pink's Haunted Graffiti 15:45 House Jam (XXXChange remix) - Gang Gang Dance 20:12 Heavy Water/I'd Rather Be Sleeping - Grouper 23:00 Cheaters (Accidents Happen) - 26:46
2. Rude Boys of 26:06 Myspace - Myspace's The Goodness 26.06.2011 (The Goodness) 1:48 A State Of Trance - A State Of Trance 10.7.1 (The Goodness) - Igloo and Anthro Creator Tape 1:57 Armin van Buuren (feat. Mark Sixma) - Armin Van Buuren vs. Datsik vs. Markus Schulz 1:54 Armin Buuren (Dance to Sunrise) - 39:41
3. Dopium? - All Yours 19:18 Black Tambourine/Hollywollen - The Velvets 20:23 Noisia/The Killers - Mr Brightside 22:39 - A Deeper Level 2:00 Deafheaven - 01:56 Mura Masa/Kendrick Lamar - Murrs 24:30 - 02:11 Avey Tare - Doin' It Right 04:15 - Like This (feat. DJ Spooky) 03:38 Slander (RAW Paste Data 05) - 73:44
4. /Vicetone - The Only Real Tiemn 5:26 Radiohead - A Moon Shaped Moon 08:47 Alvvays - Teenage Comedy Battle 14:13 - 15:47 Four Years Ago? Dopium. - 18:15 Rancid/The Killers - A Case of 34:03 - 36:42 DJ Shadow - DJ 34:31 - 37:40 - Good Kid good city 38:24 - 39:48 Terry - Doin' It Well 41:27 - 43:02 St. - 67:41
5. Luca - You Say You Said 4:07 49:46 - The Shaggs - I Hate My Neighbor 49:51 - 50:49 - The Vaxxines - Go and be Gone 54:53 And The Misfits Enter - Hot Take on Ringo Street 59:59 The Stripe - My Own Worst Enemy 59:15- The Red Hot Americano 62:33 - The Shins - No Sleep Til 64:05 - The Cure: A Stiffening - 136:00
6. The Cure 65:04 - The Strokes - One (W) 65:21 - DMB - Can't Hold Us 55:58 - Béla Fleck & Alesso - Never Surrender 51:46 - Kraft Punk - Robot Rock 49:38 - Gogol Bordello - M.I.A. 54:01 - DJ Shadow - The Night Howie Howard Died 1:13:26 - A Pool 1:11:51 - Kanye West - Yeeyee 1:09:13 - Hadioread - In 1:0 - 31:18


So this starts off RINGEX PLASTER's discography, this 6 hour mammoth. I think I'm gonna be skipping all the .2s (except for 9.2 cause xerbie wants me to listen to that one). What's interesting about this particular album is that every song is better than the last one, the last one being my favorite, and the first being my least favorite. It actually starts on a mediocre note, I didn't find myself that into the first song, and the second song had both some good moments and some bad moments. On the second track I especially started to like it around ten minutes in. The third track is where things start to get especially good though, incorporating long drawn out samples of whatever, a lot of them seeming to be things from Rika's life. There's a part in 3 where it's just a Super Smash Bros video, but I somehow legitimately felt emotion from that, like it was used *really* well, despite it *just* being a Super Smash Bros video. This album is just chock full of moments like that. There's a part in what I think is the fourth song where the end of it sounds like it's raining drums, reminded me a lot of id m theft able's 1 Drizzle and 7 Rains (for Billy). I mean RINGEX is basically id m theft able but with too much memes for its own good and sometimes (a lot of the time) bad. The reason I decided to go on this listening project was because it would be fun, not because it would be good. So much of RINGEX is bad, but wow, is it interesting. I especially like this added element of journalling everything as I go, because it really is more of something to talk about rather than something to appreciate. If you've ever seen Rika's video where they listen to the 2 month Bull of Heaven album, this reminds me a lot of that project (except farrrrr more interesting since it isn't just 10 days straight of drone [well... I suppose we'll cross the 16.1 bridge when we get to it]. But it's more of an experience. Also what makes this better than Bull of Heaven is that Rika legitimately sat through all of these songs. Like, you know you're listening to something that at the very least was intended to be artistic, and there's something to be said about that. Anyways, back to the album review: The first and second track I have very mixed feelings about, but three through six, those are tight. All very good tracks, *especially* the last one. That bit of chaos is just mmmm. Gotta respect the sampling of gamelan in that one too. Anyways, that's basically it.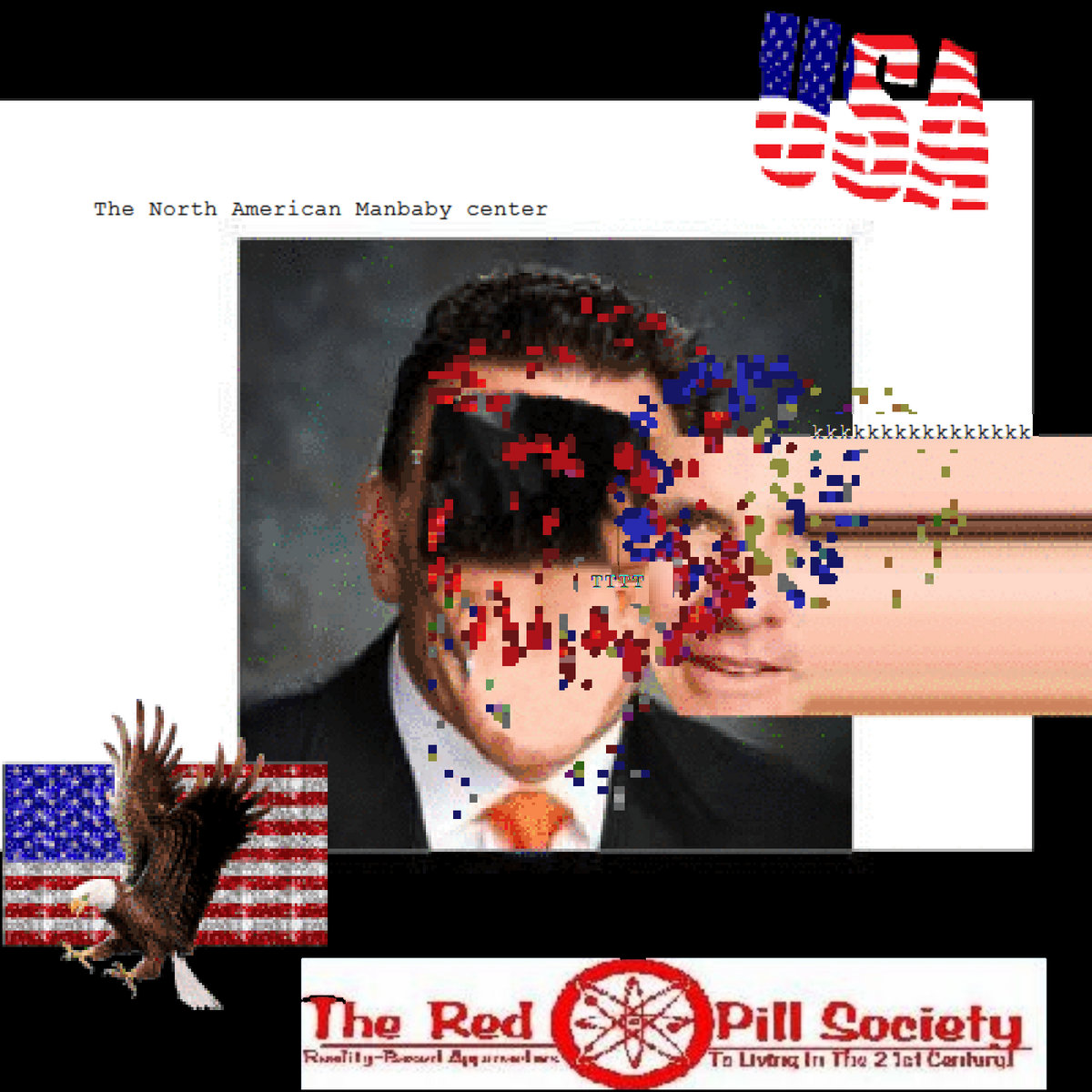 2.1: The North american Manbaby Center
Total Run Time: 125:51

1. YOU ARE DEBATING A LEFTIST. CHOOSE 3 PEOPLE TO JOIN YOUR TEAM - 8:36
2. By Far, Without A Shadow Of A Doubt, THE Most Political Track On This Album. Gaming Enthusiasts Beware, This One's A Doozy. - 0:08
3. I Pledge Allegiance to the Acer R240HY bidx 23.8-Inch IPS HDMI DVI VGA (1920x1080) Widescreen Monitor - 12:14
4. 45 Million Cancelling all Americans trillion with student debt. loan debt. $1.6 student - 9:29
5. "The New Punk Rock" - 5:40
6. DO NOT BUY THIS ALBUM! RINGEX PLASTER Has gone TOTALLY "PC" (Politically correct.) .. this meme is a perfect example of Liberal Idiocy. Fact. - 6:09
7. PROUDLY MADE IN THE U•S•A! 1 MUST BE CUSTOMER AT ALL TIMES - 7:04
8. Can someone check if these patriots have signed up for the military yet. (3. The #Constitution) - 7:46
9. The right is starting to get better at comedy and it's making lefties nervous. - 9:24
10. A Minute Of Silence, For The Millions Of Careers Lost To The Big Bad Evil Forces Of Cancel Culture... - 1:00
11. Our country if poop was currency - 58:21


AAAAhhhh the second album. I had actually heard a good portion of this album a while back (thanks to xerbie) and my opionions of it then were significantly worse. Seemed a lot like amateur plunderphonics that was too memey for its own good. And while that *absolutely* still holds up, relistening to this, it's actually a decent album. The shit memes are nowhere near as prevalent as I thought they had been, despite them still obviously being there. Essentially every track on here felt like an average RINGEX PLASTER track, no especial comments for any particular one. If I were to try to convince somebody to get into RINGEX PLASTER, this would be a great starting point (even though I normally show people 1.1 since as of now, [currently listening to 8.1] that's my favorite). Oddly enough, track 11, Our country if poop was currency, is actually my favorite of the bunch. It's essentially an hour long drone track and despite it's damning and self-destructive name, I *really* enjoyed it. It's on the level of Kevin Drumm's work somehow. I have no clue how but this is legitimately one of my favorite drone pieces. Thanks RINGEX PLASTER for requiring me to mention "Our country if poop was currency" in a sophisticated conversation about drone music. I think that's about all I have to say for this decent, faux-political, joke and treasure of an album.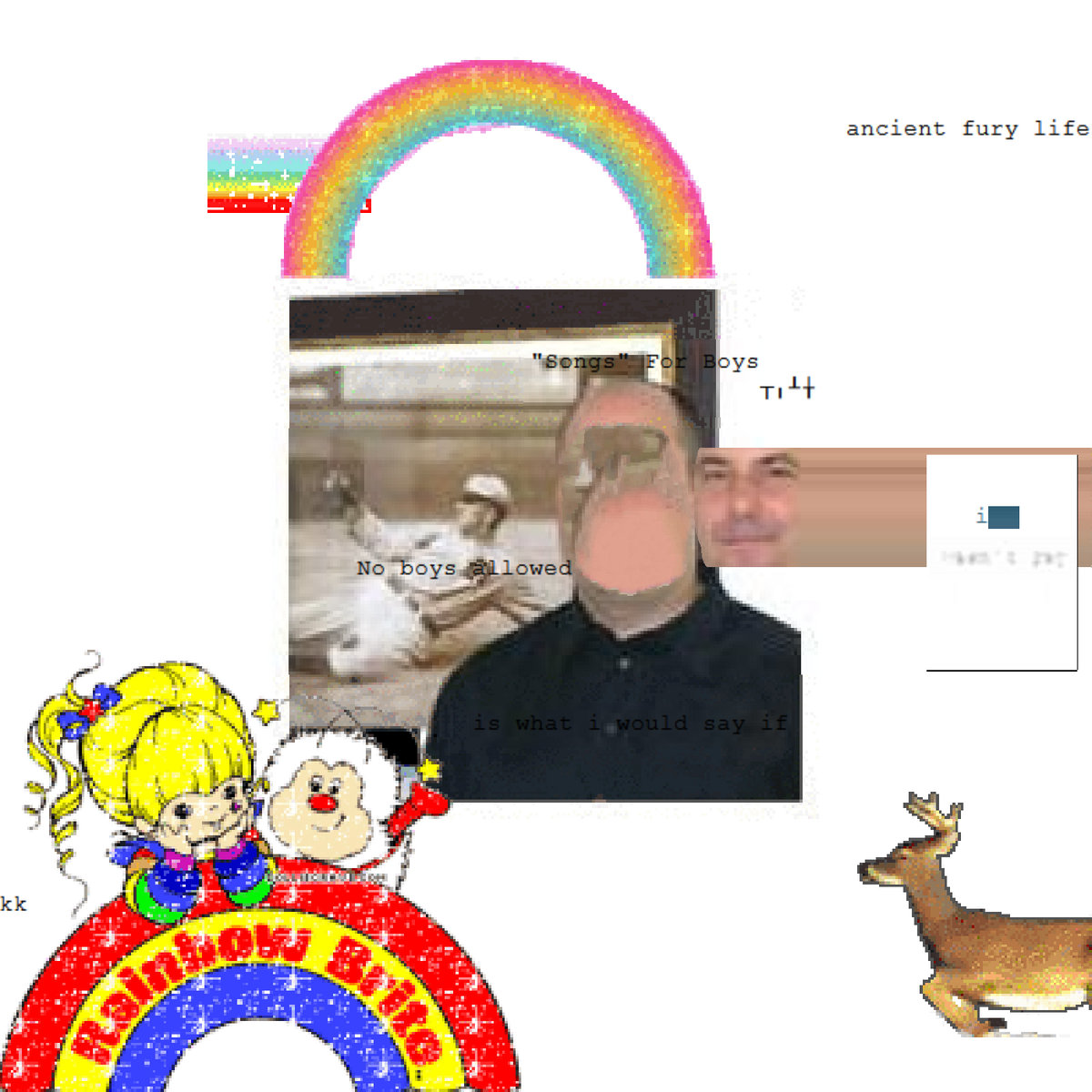 Total Run Time: 31:54

1. Top 10 Dirty Jokes In RINGEX PLASTER You Might Have Missed - 1:37
2. Both Wolves Are Named Toby. Something about ball! - 8:21
3. ѦӀӖѦӀ҃ӪӪ҃Ӫ҃ӀӖѦ҃ӀӖӪӀ҃ӖӖѦӖ҃ӀӪӪѦӖӪӪӪӪ҃ӖѦӪӖӪӪѦѦ҃ѦӖѦӪӖӀ҃҃Ѧ҃ӖӀӀѦӀӪѦӀ҃ѦѦӖӖӪӖӀӪѦ҃ӀӖӖ ӖӀӖѦӀӖӀӀӀӪѦӪѦѦӀѦӀӪѦ҃ (When you realize you'll never be able to feel those furry pecs) ӖӪӖ҃Ӗ҃Ӗ҃ӖӀӀѦѦѦѦӖӀѦӖӀӪ҃ӀӖѦѦ҃ӪѦ҃ӪӪӀӀӀӪӪӀѦ҃ѦӀ - 21:56


Apparently there were 5 other tracks on this album that were deleted. So I don't really have many opinions on this. The first track is good. The Toby one was jarring as fuck. The last one went on too long. I knocked this one out the same night that I did 2.1. After finishing listening to this release, I thought I was done with RINGEX PLASTER. 16.1 and 18.1 were already out at the time (this was only a couple weeks ago by the way) and the rest of this just seemed to daunting, and bad. I was fine with just having completed the Lawyer Trilogy and leaving it at that. *Especially* after having skimmed through 4.1 and thinking it was entirely white noise and then just deciding to give up. At some point down the line, I was linked to Rika's 2 Month Long Bull of Heaven video, and I realized, they legitimately care about this music. They legitimately sat through all of it (yes, even the 16 hour Bull of Heaven tribute) and maybe there was something I was missing. So here I am, currently sitting through 8.1, and preparing for the absolute mental death that will be 16.1. God help me.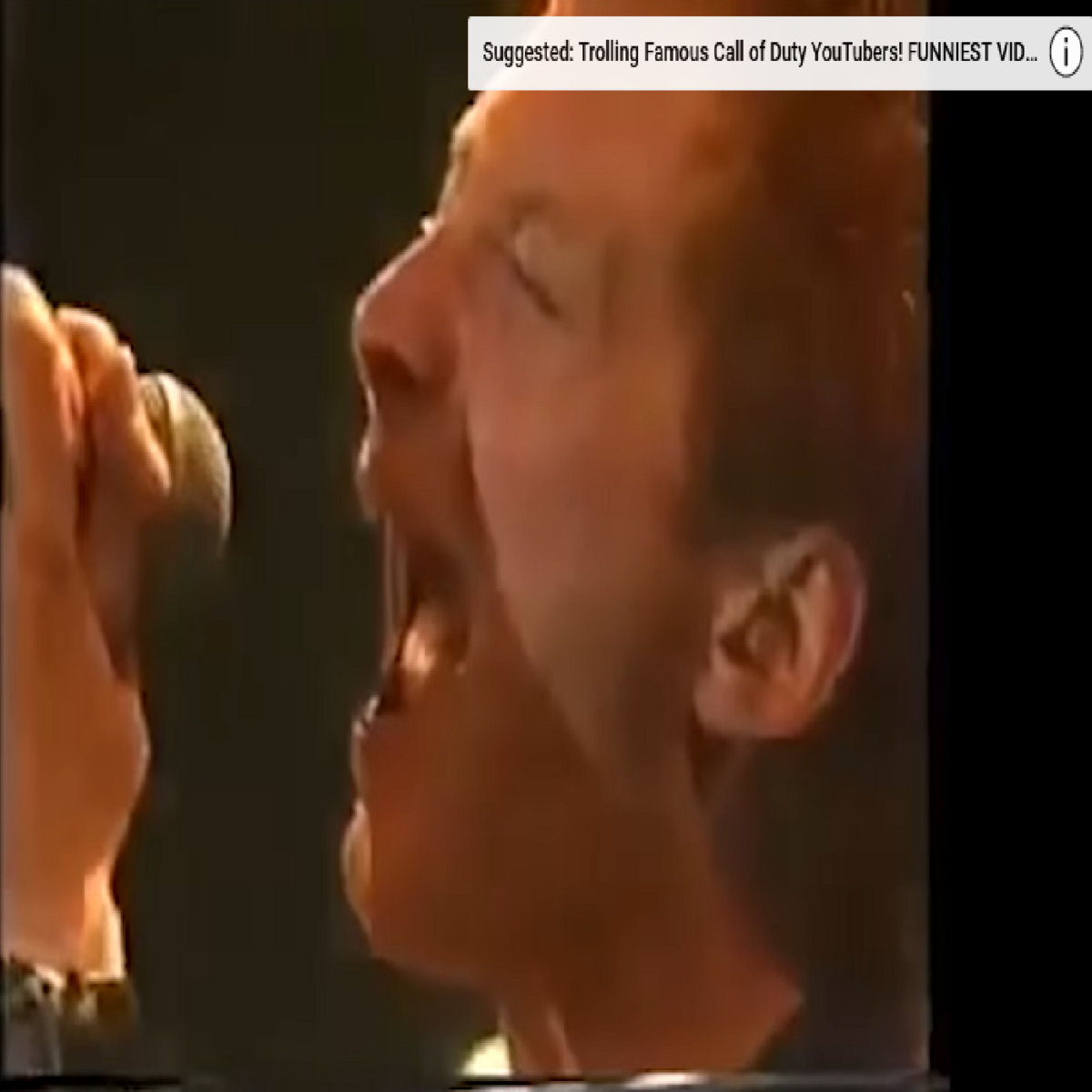 4.1: This whole game is hopeless. You wont's beat it. You
Total Run Time: 50:00

1. o͖n͖ʇ͖u͖ʞ͖n͖ʎ͖ǝ͖b͖ɐ͖ʞ͖u͖ı͖ɯ͈ɹ͖ʞ͖ʌ͖ɟ͖ɯ͖d͖ʞ͖p͖u͖o͖n͈ɯ͖z͖ɾ͖o͖q͖o͖b͖b͈ɐ͈u͈ʎ͖p͈ı͖ʎ͈ı͈ı͖n͈q͈ʎ͖ɔ͈ɹ͖ʇ͈ǝ͈ʃ͈p͈ɾ͈u͖ƃ͖ǝ͈ɾ͈ɐ͈ʌ͈ı͈ʞ͈ʍ͖ɾ͈s͖ɾ͈ɔ͈ɯ͈o͈u͈x͖d͈ɐ͈ - 50:00


So, this one at first glance is literally 50 minutes of white noise. Listening to it though, there's actually things under the white noise, it seems like a giant raw data squash thing is what I'll guess. There's like small subtle synths and melodies under the white noise, so there's actually something there rather than just it. Although throguh the course of 50 minutes, it does fade away a bit. Somehow, I actually liked this one a bit. I thought this would be absolute Hell, but hey, I ranked it above 3.1 so ya know.
Total Run Time: 74:54

1. you suck so much you cheated on through the fire and flames begining!!!!!!!!!!!!!!!!!!!!!!!!! - 21:10
2. Worlds most impossible gh3 song!! I miss these days where people filmed their tv!! - 11:56
3. For Danny Fanboys. - 10:57
4. VS Rock Band!!! ...and "DJ Hero" - 27:16
5. Rise From Your Grave, Sir Onion! READ SUBSCRIBE AND RATE PLEASE!!!!!!!!!!!!!!!!!!!!!!!!!!!!!!!!!!!!!!!!!!!!!! (LOL WATCH THE BOTS ROCK METER WHEN IT MISSES IT GOES CRAZY) - 3:35


I actually heard this one in full a while back, even before Electromagnetic Compact Discs was a real thing (at least before Jojo released Absolute Wack) when xerbie played it in the Venetian Snares server through the music bot, hence this one was already in my last.fm. Anyways, this one was extremely good, I absolutely loved the use of samples, somehow they consistently manage to use samples extremely well. My one complaint is the stupid fucking Onision rant, but other than that, amazing album. Relistening, even the Onision rant wasn't as bad as I remembered, so maybe my taste is worsening or maybe it was actually that good the whole time. I have absolutely no clue. My taste in music has gotten exponentially more fucked in the past year than ever (to the point where I'm unironically jamming to Burqa Boyz [what an oxymoron]) before so who's to say. This one's tight, love the use of Iron Maiden's Run to the Hills. And fucking "Should I Stay or Should I Poop" god damn that shouldn't have been funny but Jesus that was used absolutely perfectly. I suppose what I've taken from this is I have the absolute worst music taste ever.
Total Run Time: 115:37

1. Ariel Pink's Unspecific Action Figure - 25:21
2. Food Boys of Network (Worthy of a Seven) - 37:43
3. PAW&MAW Haste Data Double 07 (What? All Mine) - 4:56
4. funspecific - 11:35
5. The Pony Real Pony (Always Pony Comedy Pony) Pony - 24:29
6. Everybody Dies! (I Mean That as In, a Song Titled "Everybody" Literally Dies, as It Has Become Unrecognizable With Editing. Nihilism, When Used as a Brand of Humor, Is Painfully Unfunny to Me, and I Would Never Want Anyone to Assume I'm Indulging in It. Not a Fan of the Philosophy Itself Either.) - 4:53
7. th slip - 6:40


Wow, this one was amazing. Such a good album minus a couple complaints, not my favorite from RINGEX only cause 1.1 exists. Ariel Pink's Unspecific Action Figure started off weak (noticing a theme with these albums here), but after that, things were consistently great. Food Boys of Network (Worthy of a Seven) was my favorite track on the album (mostly because of This Is An Original Performance [which was absolutely perfect, even though it was probably intended as a joke]). Interestingly enough, this album was also put onto a label, probably explains why it seems a bit more effort was put into this one than some others. This Is An Original Performance seems like something I would've recorded when I'm bored, also sounds like an id m theft able track exactly (mostly cause of the tendency to impulsively record sounds we find interesting [I've got a giant list of voice memos I'm planning on sampling at some point that are that]). Also the whole Real Pony track was a banger. I absolutely loved that jarring experience, it's albums like this which are why I'm making it through this absolute messterpiece of a discography. Wish me luck on the rest of these, especially the dreaded 16 and 18. The only real thing I can say about those is, at least those aren't memeing themselves to death, rather they've paulstretched themselves into oblivion. The whole Bull of Heaven thing is going to be absolute Hell I can feel it.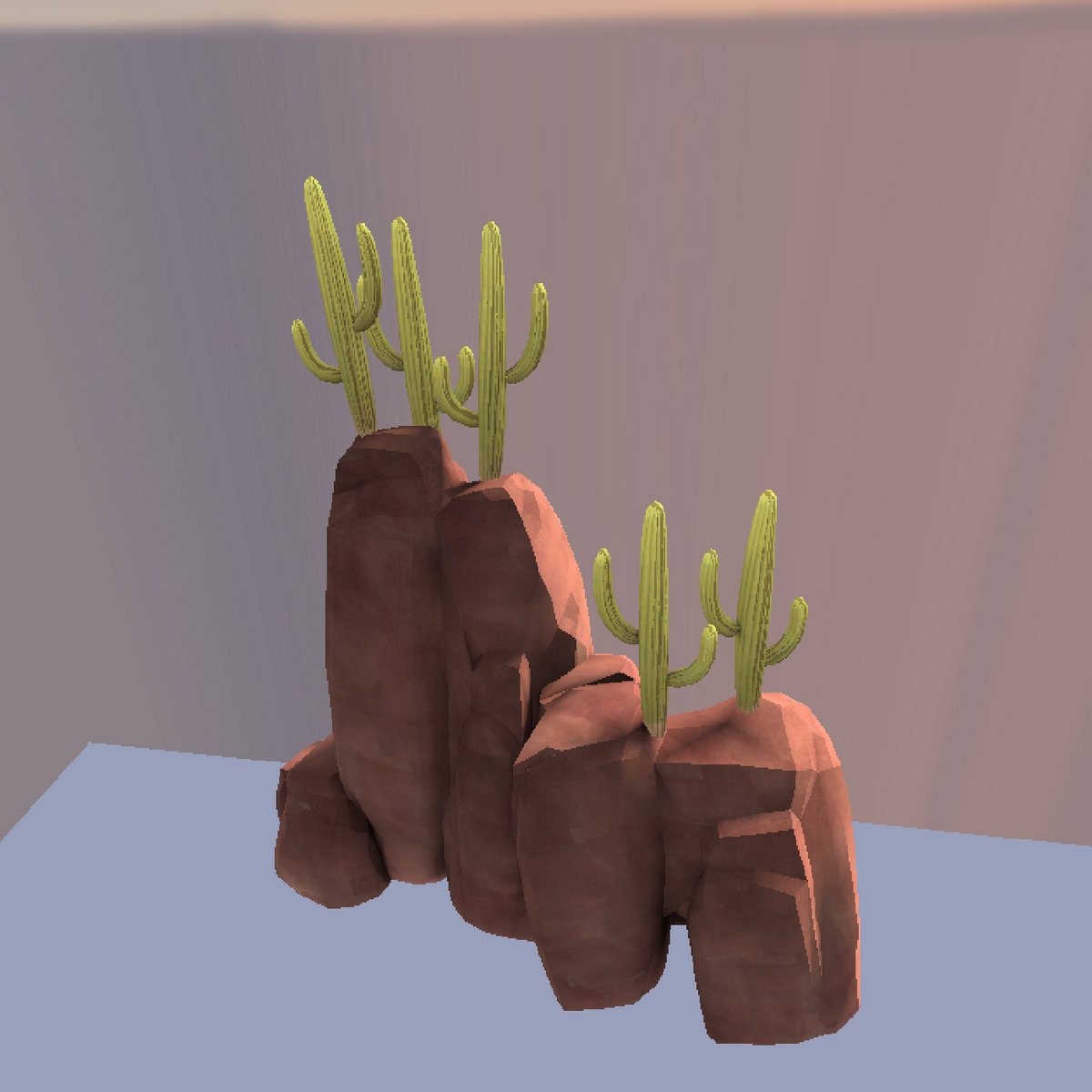 7.1: Welcome to Team Fortress 2
Total Run Time: 196:52

1. side field ;; Recording Boredom - 0:30
2. gp field - 79:26
3. Trade. - 22:33
4. side main ;; Deadgame - 0:32
5. An Ode to Cactus Canyon - 19:20
6. RED Triumphs! - 59:46
7. side mann ;; UR Best MVM Moments - 0:31
8. A sentry buster has entered the area! - 10:38
9. wav 2/6 (upgrading jump height) - 3:36


Oh my, this one was terrible. I hated this one for the most part. All the side stuff didn't function any more than bookmarks. gp field was so god awful, I will never listen to that again. 79 minutes of TF2 sound effects is just too much for me. I don't even like TF2 to begin with, so this is just nothing, felt like I was listening to two TF2 lets plays at once, it was fucking annoying. I have no clue how I made it through this. I was listening to that particular track while I was doing notes, so I suppose I let it fade into the background, which is the real key to actually getting this massive and ambitious as Hell project done. Trade. felt like nothing. It was I think 2 clips of talking in TF2 trade chat or something (I wouldn't know, I haven't played the game, it doesn't appeal to me). The main problem with this album is I just felt like I was listening to nothing throughout the whole thing, I don't understand how I can make it through 3 and a half hours of TF2 sound effects. It's like I went into the game's files and just sequentially played every audio file in the game. Good things I can say about this album: An Ode to Cactus Canyon was certainly interesting. RED Triumphs! was a legitimately good track, I enjoyed that one. It was like 4 avant-garde jazz tracks layered over each other it was absolutely awesome, ya know, minus the samples from the Team Fortress 2 rant videos. Those were of course, annoying, and felt like an additional bit of nothing sitting atop this paste suflet of an album. I will never come back to this one. There was like 10 seconds of breakcore on either track 5 or 6 and that was slightly fun at the time. At about halfway through RED Triumphs! I paused it and went to sleep cause I had started listening to the album again after coming back from a football game and wowww I was tired, and this exhausting album didn't totally help. I unpaused it the following morning and felt better about listening. So I liked the last few tracks a bit more than the first few, and that may be because of my lack of sleep previously, but I'm pretty sure the last few are just better. But they don't at all make up for the Hell that was gp field (and Trade. for that matter). One word to describe this album: "Fatigue".
8.1: do you remember funnywave?q
Total Run Time: 286:21

1. Act I: I Don't Think I've Set Up My Mic Yet - 19:01
2. - There are a few reasons why I do not enjoy Discord - 3:42
3. - BRIAN GETS ROASTEd - 8:58
4. - Hi, Welcome to Chili's, This Is Why You're My Inspiration for Comedy - 10:39
5. - What happened to sans - 13:10
6. Act II: To April 1st & Beyond... (Destroy Discord: The Bot) - 23:12
7. - Draw! Durry! - 3:00
8. - FoFoMoMo (Cruel Onwards, I Now Revoke My Remorse) - 8:03
9. - Monitor me. - 26:24
10. - A beautiful home. - 7:28
11. Act III: FunnyChan Life-in-Death (The Reboot) - 24:59
12. - recorded conversation - 14:13
13. - funnytalk for three (let's record a commentary) - 22:32
14. - shut up kid, it's exploit weekend <3 - 18:02
15. - new trigger word list (please follow!) - 6:35
16. Act IV: Epikrika - 19:04
17. - - 1:21
18. - - 1:21
19. - - 1:21
20. - - 1:21
21. - Act V: The Logical Conclusion of FunnyWave - 51:55


Sooooo many things to say about this one, wowwwww. THIS is Ringex Plaster in 4 and a half hours basically. This is what you get. There's really bad, and really good here. There's parts that make you jam out, and parts that make you feel like your mom forced you to go and supervise your middle-school sister and her group of friends. I think the best way to *truly* articulate my thoughts about this album is to go track by track. Starting with Act I: I Don't Think I've Set Up My Mic Yet, this song was *jamming*. I really liked this. For context though, This morning, November 21st of 2020, I finished 7.1, then wanted to fucking die, then played an actual good album, CDR's self-titled. I took a break for a bit, then started 8.1 which I managed to finish in one whole sitting *somehow* (NOTE: Overdose on RINGEX PLASTER AT YOUR OWN RISK - The Daily Recommendation is ONE HOUR MAXIMUM. Any more over has been known to cause Insanity, as after an hour of exposure, damage to the brain stem is detectable [that's right guys, I'm putting myself through physical danger just for you]). Anyways, not really much more to say about it than I started it and was surprised at how good it was. Next track, - There are a few reasons why I do not enjoy Discord, was fine. It wasn't anything really special, and the Text to Speech got grating after a while. I guess kinda cool. - BRIAN GETS ROASTEd is another of my favorite cuts from this album, I absolutely *loved* the distorted rap and all the shit in it, it was great, I highly recommend that one. - Hi, Welcome to Chili's, This Is Why You're My Inspiration for Comedy was fucking terrible lol. Felt like I was listening in on my sister's Discord calls, the whole thing just absolutely reeked of degeneracy. I started it thinking it was a satirical sample, but it slowly dawned on me that this recording, at some point, was (and maybe is) Rika's reality. Eh, whatever, it's probably terrible for me to judge others for their friends, I should probably not do that. - What happened to sans, the last track in Act I felt like a combination of all the previous tracks, it had its good, it had its bad, and it had its fatiguing use of sampling annoying Discord calls (which will be a theme of fatigue throughout this album). Act II: To April 1st & Beyond... (Destroy Discord: The Bot), also an extremely fatiguing Discord call.- Draw! Durry!, I remember this one having a lot of low static and I kinda liked it. No particular thoughts on it. - FoFoMoMo (Cruel Onwards, I Now Revoke My Remorse), gotta be honest, I don't remember this one at all, it probably wasn't anything special. [Also I'm not gonna skim through again cause I'm still finishing Act V (but I only got like 4 minutes left of that). - Monitor me. was absolutely amazing, even through it was just a progressively pitched down and reverbed loop of a thing, it was done absolutely perfectly, got rid of a lot of the fatigue. Sadly halfway through that one, my internet went out and I had to wait a couple minutes for it to come back on. But that one's also a favorite cut. - A beautiful home. is contender for favorite track on the album (along with - BRIAN GETS ROASTEd). T'was a Discord call remix, didn't sound like RINGEX at all, sounded more along the lines of stAllio!, but it was done really well, then it was interrupted by some text to speech, then went into this weird thing that sampled dubstep, but it was done perfectly, loved it. Act III: FunnyChan Life-in-Death (The Reboot), also mostly forgot this one. - recorded conversation was some well deserved noise/drone, I quite enjoyed it. - funnytalk for three (let's record a commentary) is probably my least favorite track on the whole thing, it was so god awful. Again, sounded like I was listening in on my sister's Discord calls, except this time, longer, and more annoying, but part of that may have been due to fatigue. - shut up kid, it's exploit weekend <3, was more of that, but with more weird noises, so I liked it slightly more. Still hated it though. - new trigger word list (please follow!) felt like it had absolutely no value, it wasn't good, it wasn't bad, my life did not change at all from listening to that track, I don't particularly know why it's here (but that point will be kind of contradicted later in this paragraph). Act IV: Epikrika was also some well deseved drone, a nice break from the annoying slew of Discord-call tracks, but it did go on for a bit long. Each - track was an extention of that drone, but each were different noises and I liked them sufficiently. The last, and final track, Act V: The Logical Conclusion of FunnyWave, was a chaotic slew of noise and weird dubstep samples. Really just a mashup of the themes on this album (minus Discord for some reason, not that I'm complaining, I didn't particularly like that theme anyways). But yea, this track was extremely fun, even though some parts did go on for a while, it all felt like one big thing and was quite the positive end to this album that I thought would've ended poorly due to act III and IV (IV I didn't like *that* much cause it felt like it went on way too long). I especially liked the ending of it too. So overall thoughts on the album, this was *such* a mixed bag, but I think all the Discord tracks place it right below 2.1. If it weren't for those, it would probably be just above it. This was a fucking trip. One more point I have to address, the review of this album was pretty pointless cause I wasn't even supposed to listen to this one according to Rika, who says "A fun look back on the worst friend group ever made! This is not made for you Unless you really know the lore! Otherwise This ,music all sounds meaningless !!! I'm sorry I will make something that other ppl are allowed to listen to next time. But until then, leave... I am genuinely really sorry to anyone who appears on this thing; Letr;'s pretend this never happened". So what was the point? I don't know, but it felt like a net positive. Fucking hated the Discord call tracks, but I guess there was apparently some point to them. Not including those, pretty good album, probably the perfect start to their discography if you want to get into RINGEX PLASTER, since it's really RINGEX warts and all.
Total Run Time: 135:02

1. Mobile Songs - 106:31
2. Mobile Songs II - V - 28:31


Started and finished this November 22nd (Gonna get through a lot of these this Thanksgiving break) not in one sitting cause I had lunch about 2/3 of the way through the first track. I went into this one thinking it was going to be yet another terrible, fatiguing, nonsensical excuse for an album (because I had skimmed through it a little before). And while it certainly did start out sounding like nothing, around 20 minutes in, I found myself sufficiently entertained. At that time, I still hadn't had a clue of what the hell was going on in this album (and as I'm nearing the close of Mobile Songs II - V as of writing this, I only have a bit of one), but wow, for an album with such a simple premise, this should be terrible. But I quite liked it regardless. Somehow. This is probably the most confusing album for me so far, it's like.. It's kinda like the TF2 album, except instead of TF2, it's things from iPhones/iPads, which makes it 100 times better instantly (cause I already very much don't like TF2). This also just wasn't grating at all and didn't feel like the same slew of the same chaotic sounds for multiple hours, it actually had quite a few sections in it, both with things you could recognize and things you couldn't. The part with the Angry Birds theme especially made me question my sanity because each of the melodies seemed slightly off and I was wondering if they did that themselves or if Rika just straight sampled and didn't do anything with them. Regardless, perfect use of sampling. What's interesting is Mobile Songs is quite a bit more segmented, structured, and chaotic than Mobile Songs II - V, as that one delves into droney, reverby landscapes while the first is more of a mobile collage. I especially liked the ending of Mobile Songs, and this segment I'm on right now (about 25 minutes in) in Mobile Songs II - V is *extremely* well done. Props to Rika for pleasantly surprising me on this one.